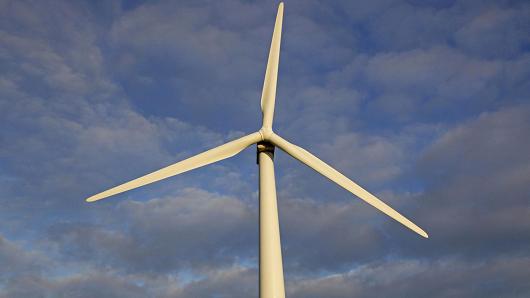 (www.cnbc.com)
U.K. telecoms operator BT has announced the signing of a new power agreement with a Scottish wind farm.

The power purchase agreement (PPA) is worth £185 million ($230.79 million) over 15 years and, in a statement earlier this week, BT said that thirteen wind turbines in the north of Scotland were providing the business with 100 gigawatt hours of renewable energy annually.
BT's general manager of power procurement said that the company had been purchasing 100 percent renewable energy in the U.K. since 2012.

"By 2020 we aim to be purchasing 100 per cent renewable electricity worldwide, so soon all of our power will come from sources such as sunlight, wind, rain, tides, waves and geothermal heat wherever we operate across the globe – where markets allow," Rob Williams added.
Scottish Renewables' director of policy welcomed the deal. "The fact that we're seeing more and more large companies like BT contracting most or all of their power from sources like wind, solar, hydro and biomass shows that renewable energy makes good business sense," Jenny Hogan said.
"Renewables are already Scotland's biggest source of power – ahead of nuclear, gas and coal – and have the potential to provide half of all Scotland's energy – electricity, heat and transport — by 2030."
Wind power is fast becoming an integral part of Scotland's energy mix. Scottish wind turbines sent more than 1.2 million megawatt hours of electricity to the National Grid in March, according to recent analysis of data from WeatherEnergy by WWF Scotland.
The environmental group said that turbines produced enough electricity to meet, on average, the electrical needs of 136 percent of Scottish households, equivalent to 3.3 million homes. This represented an increase of 81 percent compared to March 2016.