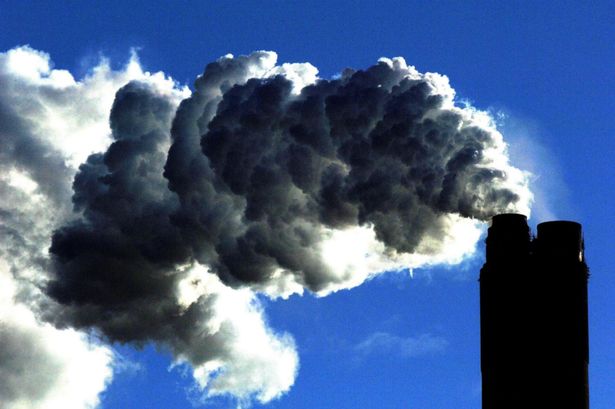 (www.llantwit-major-today.co.uk)
Llynfi Valley residents are being invited to find out more about an exciting project which is investigating whether heat could be taken from underground mine water to provide energy for nearly 1,000 homes.
The plan is being developed by Bridgend County Borough Council (BCBC), and two public exhibitions will be held next month.
Former mine workings in the valley may potentially offer a geo-thermal source of energy as they have filled up with water which has an average temperature of around 10 to 14 degrees Celsius.
The idea is to pump the water from the old disused mine workings and transport it through a network of pipes to residents' properties in Caerau where the heat will be extracted and passed through a heat pump, which will then provide heat for the property using its existing radiator system. The mine water would not, at any point, enter the homes of residents.
The following public exhibitions have been arranged, and local people are invited to drop in at any time to find out more:
Monday, February 13: Noddfa Chapel Community Centre, Caerau Road, Maesteg, (CF34 0PG), 3pm–8pm; Wednesday, February 15: Caerau Development Trust, Woodland Terrace, Maesteg (CF34 0SR), 11am–4pm.
Coun Ceri Reeves, the council's cabinet member for communities, said: "I am pleased to see that this innovative project is progressing and that Caerau residents will soon be able to learn more about this exciting cutting edge opportunity to develop alternative heat.
"The council has commissioned a detailed ground condition survey to ascertain whether the water held in the mine workings under Caerau provides a natural heat source which could provide safe, continuous, and cost effective heat for a large number of local homes.
"I am watching the development of this renewable energy project with great interest as its potential to make a positive impact in the Llynfi Valley is huge."
In March 2016, BCBC was one of 24 local authorities – and the only one in Wales – to share a grant of £1.5m from the Department of Energy and Climate Change for the development of new low carbon heat networks.
Heat networks are believed to have the potential to supply heat for between 14 per cent and 43 per cent of UK buildings by 2050. The Department of Energy and Climate Change has been providing grant funding and expert guidance to support 190 heat network projects since 2013.
Coun Reeves added: "We're proud to be among those testing the large scale viability of using these low carbon heat sources and developing a model that could be rolled out in the rest of the UK."
As well as being invited to attend the public exhibitions, Caerau residents can also express an interest in helping to develop the project by getting involved with important research activities such as testing new technologies in their homes, and taking part in detailed energy assessments.
If you would be interested in getting involved, contact BCBC's Sustainable Development Team on 01656 643133 and ask to speak to Ceri Williams or Michael Jenkins.
Residents who take part will be offered financial reimbursement for their time and to cover any increased fuel costs. Anyone who lives in a rented property will need permission from their landlord.