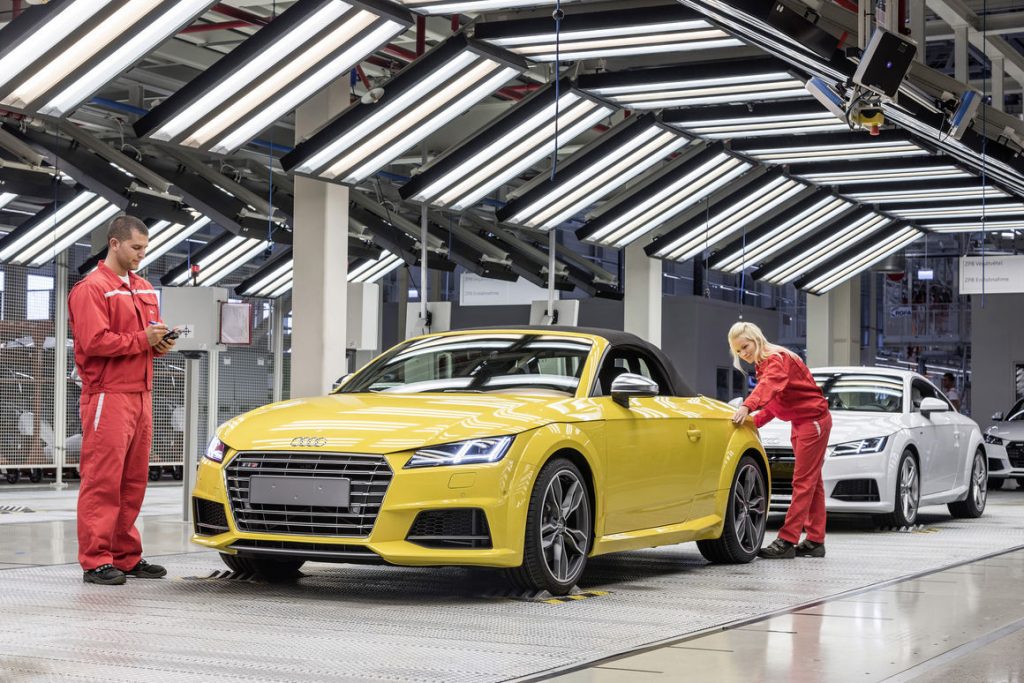 (www.thinkgeoenergy.com)
In a release, by Hungarian PannErgy it is reported that Audi Hungaria, the Hungarian subsidiary of German car maker Audi is the largest industrial user of geothermal energy in Hungary.
Since the installments of geothermal heating, Audi Hungaria has been able to grow the volume of the company's geothermal energy consumption to 100 GWh, which so far has reduced carbon dioxide emission by 20,170 tons.
"Sustainability and efficiency is a dominant element of Audi Hungaria's efficiency, and therefore we put great emphasis on their encouragement in day-to-day operations, as well as manufacturing processes", said Axel Schifferer, Audi Hungaria's Managing Director for Finance.
"Its reliance on geothermal energy ensures the company's environmentally sparing operations in the long term, because this way we can cover nearly 70% of our heat energy demand in a carbon-neutral manner."
Two years ago, the company placed its energy supply on brand new foundations, and since November 2015 renewable geothermal energy has been supplied by the Heating Center of Böny. Within the framework of the Geothermal Project of Gyor, Audi Hungaria has entered into a long-term heat energy supply agreement for the provision of geothermal energy to the company's Gyor site with PannErgy Plc's subsidiary, DD Energy Ltd. This cooperation has been forged for 17 years, and can be optionally extended for an additional period of 15 years.
The Györ based AUDI HUNGARIA Ltd is an entity of the AUDI Group, the key engine supplier of the Audi and Volkswagen Group. The Györ site manufactures the Audi A3 Limousine, A3 Cabriolet, as well as Audi TT Coupé and Audi TT Roadster models. Since 2006, Audi Hungaria has been delivering a number of aluminium car body elements for various brands belonging to the Volkswagen Group. For years, Audi Hungaria has been Hungary's top-ranking company in terms of sales revenues, and is one of the country's largest exporters. Audi Hungaria employs approximately 11,500 people in Gyor.