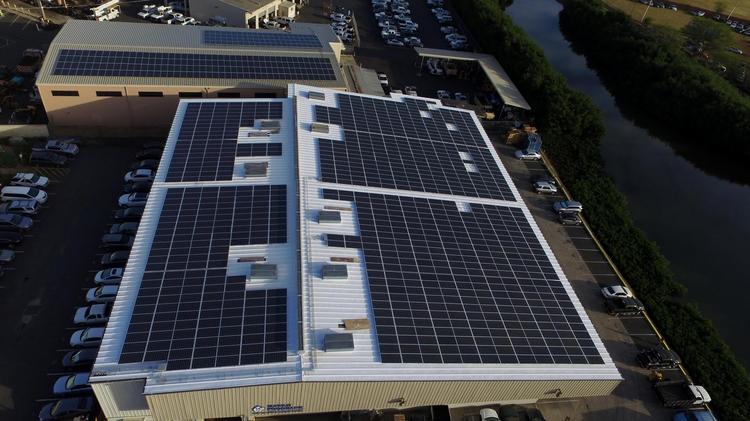 (www.biz.journals.com)
The Hawaii Foodbank expects to save about $2.1 million over the next 25 years on its newly installed rooftop solar energy system, the Honolulu-based nonprofit said Tuesday.
The food bank and California's REC Solar held a celebration ceremony Tuesday at the food bank's Oahu warehouse.
In the first year, the nearly 300-kilowatt system is expected to save the food bank about 463,742 kilowatt-hours of energy, which is equivalent to the purchase of more than 102,000 meals, feeding 93 people daily in one year.
The solar energy system is projected to save the food bank about $41,041 in energy costs during the first year of installation.
Last year, the food bank distributed more than 12.8 million pounds of food on Oahu and Kauai, including 4 million pounds of fresh produce.