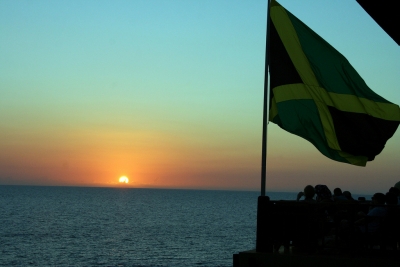 (www.climateactionprogramme.org)
Jamaica is on course to achieving 30 per cent of its energy consumption from renewables by 2030, according to the country's Minister of Science, Energy and Technology, Dr. Andrew Wheatley.
Speaking at the 2017/18 Sectoral Debate in the House of Representatives on Tuesday 18 April – Dr. Wheatley said as of last year, 10.5 per cent of net electricity generated was obtained from renewables.
The Minister stated that Jamaica added 80 megawatts (MW) of generating capacity from renewable sources last year.
He said: "Specifically, 24 MW was commissioned in June 2016 with the implementation of Wigton III by Wigton Wind Farm Limited; 36.6 MW [of] wind power was commissioned in August 2016 by Blue Mountain Renewables Limited; and Content Solar completed construction and began supply of 20 MW of electricity to the grid."
Dr. Wheatley also noted that a licence was awarded to Eight Rivers Energy Company to supply up to 37 MW of electricity from a solar photovoltaic (PV) plant located in Westmoreland.
The total investment for the project stands at approximately US$50 million, he said.
The Minister went on to say: "This is slated to be at a record low wholesale price of US8.54 cents/kilowatt hour to be commissioned in December of 2018."
In addition, the Government has estimated that more than 50 per cent of Jamaica's electricity demand – almost 700 MW – will be met by renewables within the next two years.
The news follows the announcement that Jamaica has moved 74 places up on the World Economic Forum's Global Energy Architecture Performance Index for 2017, from 166 to 92.
The report analyses countries' transition towards more affordable, secure and sustainable energy systems.