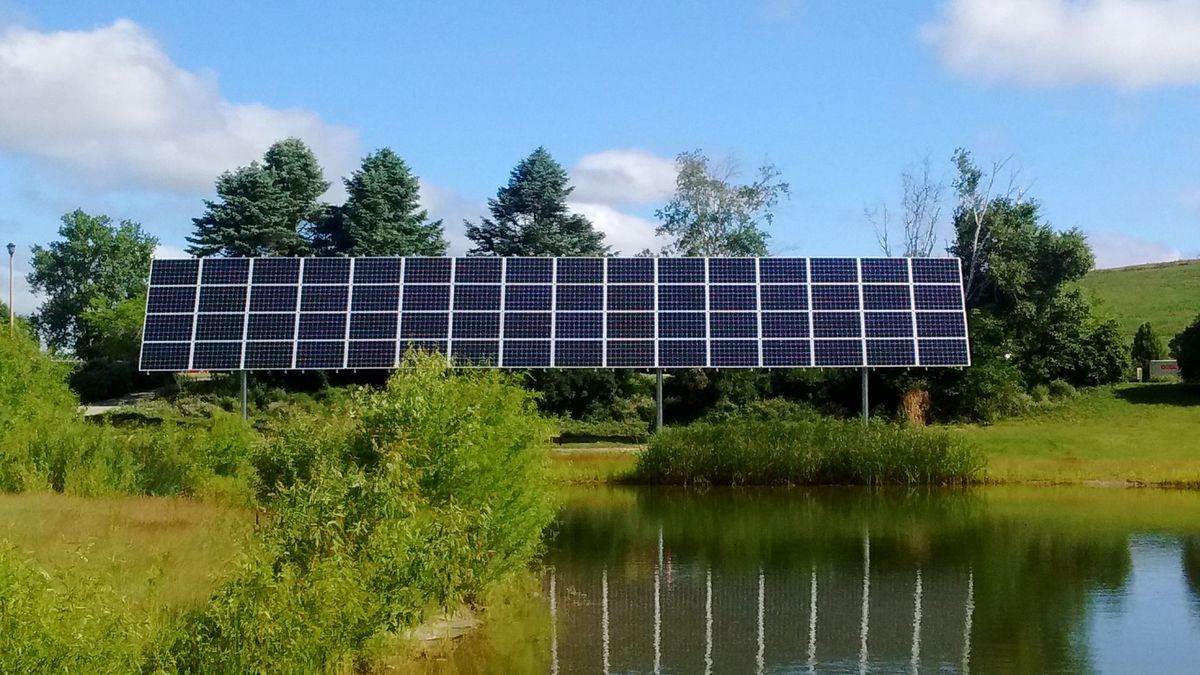 (www.host.madison.com)
Madison's finance committee unanimously recommends committing up to $250,000 for a consultant that would help the city find ways to use more renewable energy sources and emit fewer carbon emissions.
The goal is to achieve 100 percent renewable energy and net-zero greenhouse gas emissions using a plan developed by a third-party expert. Madison's 2017 capital budget already includes $750,000 for sustainability improvements, including renewable energy installations and energy efficiency upgrades.
"It is a moral issue," Ald. Zach Wood, District 8, said. "It is a public health issue, and we are so close to actually taking some meaningful action on it."
Net-zero energy occurs when the total amount of energy used by a building on an annual basis is roughly equal to the amount of renewable energy created on the site. Likewise, carbon neutrality refers to achieving a balanced amount of carbon released with the same amount offset by another renewable energy source.
Jeanne Hoffman, the city's facilities and sustainability manager, said the request for proposal would help the city analyze the decisions it makes in terms of energy use.
"We already know in terms of city operations where our greenhouse gas emissions are coming from. We are tracking our energy. We are tracking our fuels," Hoffman said. "It's a decision of how aggressive we want to change our city operations from one that has carbon emissions in the types of fuels that we use to emissions that don't have greenhouse gas emissions."
The resolution calls for city staff to develop a plan by January 2018 that would include target dates to meet goals, interim milestones, budget estimates and estimated financial impacts.
Sustainable Madison Committee chair Raj Shukla said the resolution sprang from an energy work plan the City Council approved last June.
"It's setting ambitious goals, mandating that the city government take the lead on those goals and providing resources to figure out how to do that and … setting up a constant process of evaluation," Shukla said of the new resolution.
The original energy work plan was influenced by Madison Gas & Electric's fixed fee hikes that began in 2015, RePower Madison Campaign Director Mitch Brey said. RePower Madison is a citizen group focused on energy planning.
"It's promising to see Madison declare it's intent get off of fossil fuels and go 100 percent renewable," Brey said. "This local leadership is extremely important to ensure a healthy and prosperous community."