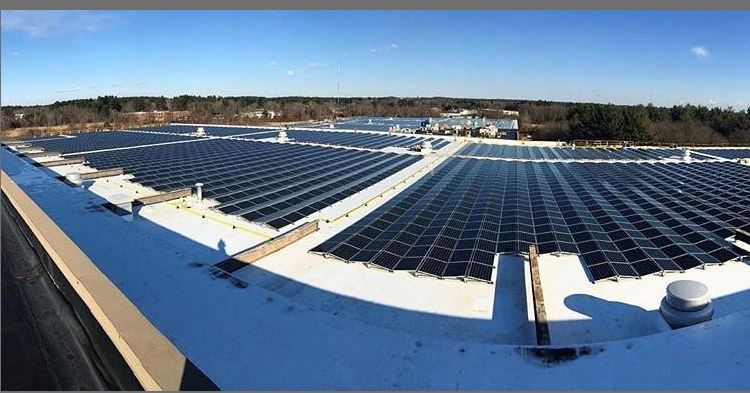 (www.thesunchronicle.com)
Beginning as soon as April, Attleboro schools will be saving up to $100,000 a year in electricity costs thanks to the largest roof-top solar project in the state.
The solar panels are being erected on a large industrial building in West Bridgewater.
The city school system committed to get power from the project, which is being built by Green Street Solar Power of the Bronx, N.Y., and will get an annual credit of approximately $100,000 a year to reduce its electric bills.
Green Street estimates the savings for Attleboro schools could come to about $3.5 million over the next 25 years, but school officials think it could be closer to $2 million as prices change over the years.
Still, the school will be getting a $100,000 annual break in the immediate future.
"That's a pretty good sum," Superintendent David Sawyer said.
Years ago, the schools looked into having their own solar panels placed on schools, but the idea never came to fruition.
Sawyer said when Marc Furtado came back to the Attleboro schools after leaving for another job in Somerset, he made contact with a company he was familiar with which was looking for large entities to commit to solar power.
Reggie Dormeaus, marketing administrator for Green Street, said his firm is erecting 12,000 solar panels on the building in West Bridgewater, making it the largest project of its kind in the state.
The roof space is being leased from a firm called Ajax, which owns the building. Ajax is also involved with the New England Sports Village in Attleboro.
The panels are expected to generate 4.1 megawatts of power, saving money and making for a healthier environment, he said.
He said he expects the project to be completed and the panels to be producing power in April after several months of construction.