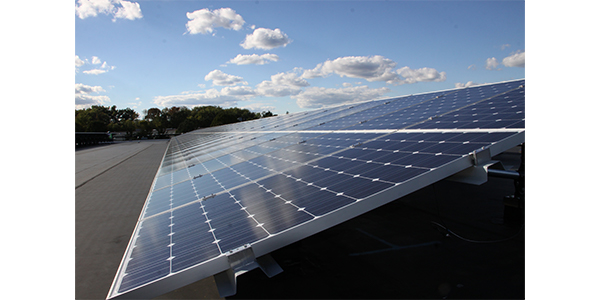 (www.dcvelocity.com)
Global parcel delivery giant UPS Inc. will spend $18 million on solar energy panels, allowing each building in the initiative to produce half of its daily energy requirement from the sun, the company said Tuesday.
Atlanta-based UPS currently collects power from panels mounted on its buildings in Palm Springs, Calif., and in Lakewood, Parsippany, and Secaucus, N.J. The company will now purchase more than 26,000 additional solar panels, leading to a nearly fivefold increase in the amount of power generated from solar at UPS facilities today.
The initiative will expand UPS' total solar power generating capacity by almost 10 megawatts—enough electricity to power 1,200 homes annually, and enough to offset 8,200 metric tons per year of carbon emissions produced through electricity generated at fossil fuel-powered plants.
The company also said it would roll out additional solar deployments over the next several years as it identifies the most efficient sites among the 2,580 facilities it operates worldwide.
"Solar technology is a proven way to effectively and efficiently provide long-term power to our facilities," Bill Moir, director of facilities procurement at UPS, said in a release. "We have a significant number of facilities that are well positioned to deploy solar at scale and increase our sustainable energy options for our buildings and electric vehicles."