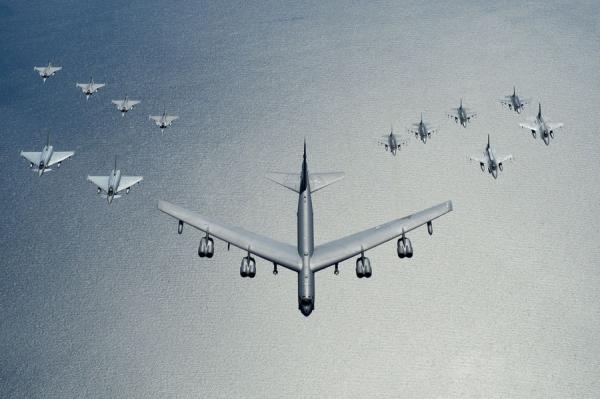 (www.upi.com)
The installation of the foundations for a wind farm in the Baltic Sea can begin now that the area is clear of the remnants of war, a German company said.
German energy company E.ON and Norwegian oil and gas firm Statoil are planning the construction of the Arkona wind farm in the German waters of the Baltic Sea. After four months, the companies said the area was cleared of explosive ordnance left over from the major wars of the 20th century.
"The construction site … is now completely free of remains from the time of the Cold War as well as World Wars I and II," the German company said. "The installation of the foundations for the Arkona offshore wind farm in the German Baltic Sea can be securely started in 2017 as planned."
Hundreds of thousands of mines and other munitions were strewn along the sea bed in what is one of the most densely mined waters in the world. The consortium behind the twin Nord Stream natural gas pipeline through the Baltic Sea to the German coast cleared the area of the remnants of war two years before construction began.
E.ON plans to invest at least $1.3 billion in developing the Arkona wind energy project and is the first company of its kind tapped to operate wind farms in the German waters of both the North and Baltic seas.
For Statoil, the company last year set a path toward investing in up to $200 million in renewable energy by buying into startups targeting opportunities in wind power, energy storage, smart grids and other energy-related technology.
The offshore Arkona project will be situated more than 20 miles off the German coast and generate enough power at peak capacity to meet the energy needs of 400,000 average households. Once completed, the wind farm will save more than 1 million tons of carbon dioxide, a potent greenhouse gas, every year.